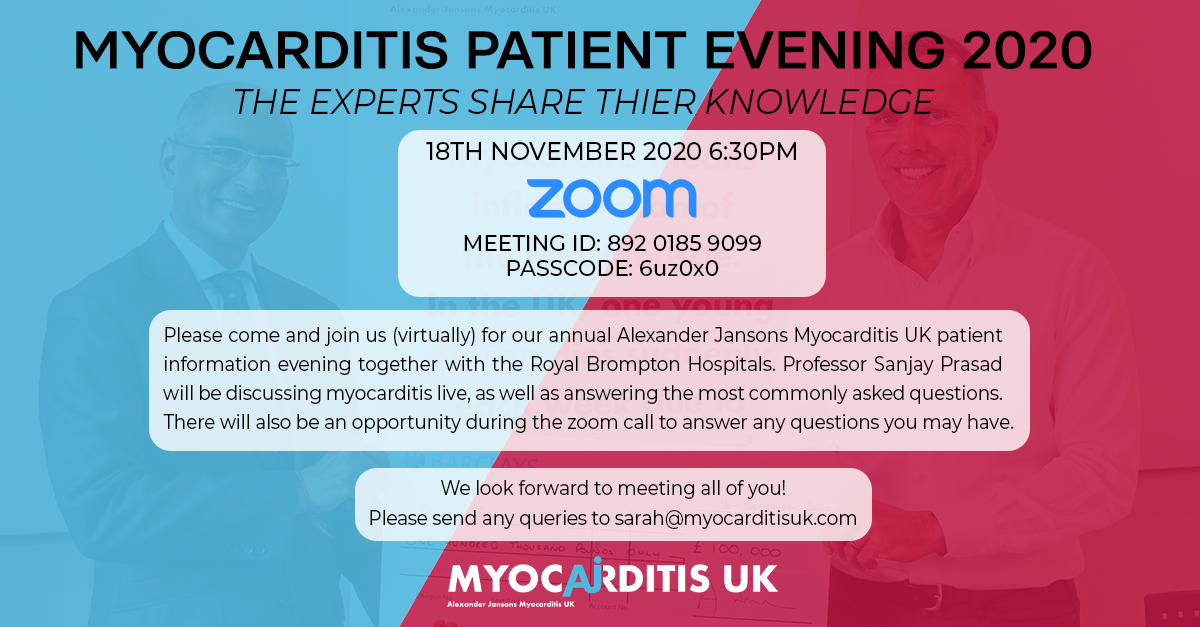 This years annual patient evening will look slightly different! Normally, this is an informal evening allowing both patients with myocarditis and those who care for loved ones with myocarditis, meet each other, share experiences and listen to the experts provide more detailed information on all things myocarditis.
Due to the COVID guidelines, we were unable to host this event in person at the Royal Brompton this year so we hosted our first ever webinar instead. The event was well attended and Prof. Prasad was able to share his wealth of information  with us. It was such a pleasure to have those attending the event share their experiences with us and to listen to the questions asked by those who are living with myocarditis, not to mention the discussion surrounding the COVID vaccinations.  
We are looking forward to hosting future events and hopefully will be able to meet in person soon.